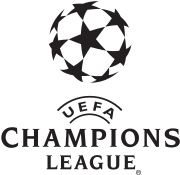 Ok ladies,your Exclusive Spoiled Sportscaster has only just arrived.
So..Let's beggin with some nice stuff..I bet you've all heard about a strange thing called Champion League.No..It's not a new aftershave by Davidoff.Not a car either.Founded in 1955 (yes men are obsessed with it for years..there's no cure I guess
) the
U
nion of
E
uropean
F
ootball
A
ssociations Champions League is only for the most successful football clubs in Europe.
The prize, the European Champion Clubs' Cup, is considered the most prestigious club trophy in the sport.The tournament consists of several stages. In the present format it begins in mid-July with three preliminary knockout qualifying rounds.
The 16 surviving teams join 16 seeded teams in a group stage. Eight group winners and eight runners-up enter the final knockout rounds, which end with the final match in May.
Still with me?
Ok..
So my job here will be (if Carol allows
) to post about the results of games that have to do with C.L. How exciting s that!?!?!
Shit...Why did my shrink take his day off today?!
If you don't like the idea just remove the post!
I'll just take my Lexotanil and go back to my dark corner.Mwhaha...