Moderators: Janice, loucifer67, morvgal58, SeansRose, Brenna
Hi I am Veronica from Italy and I am new to the forum
Welcome, Veronica!
Bean Baby
Posts: 45
Joined: Mon Oct 14, 2019 8:00 am
Hi Veronica,

Welcome on the forum! Nice that you join us!
X Angeline
Live your own life and never give up!
I am so happy that you joined us, Veronica. Enjoy this great, friendly site for Sean Addicts.
Bean VIP
Posts: 2280
Joined: Sat Jun 13, 2015 5:30 pm
Location: The Netherlands, Rotterdam area.
Contact:
Hi Veronica,
I hope you enjoy it!
x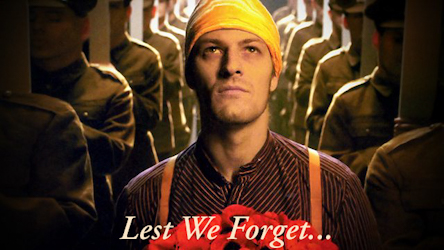 Moderator
Posts: 2667
Joined: Sun Dec 02, 2007 5:07 pm
Location: my body in Munich - my thoughts in Sheffield - my heart...always with Sean
Great to have you here - enjoy it!
"...I´m still Sean that me mates went to school with, not Sean the film star. And that´s the way I prefer to be..."
-Sean Bean-
Thank you to everyone! I hope I'll enjoy here